Grocery Delivery and Pickup
Halifax

Welcome to Sysco@Home, your online destination for restaurant quality groceries for home


1. PLACE YOUR ORDER ONLINE
Go to syscoathome.com, choose your items,
and pay with your credit Card.


2. SCHEDULE YOUR PICKUP/DELIVERY
Select a convenient time window to
Pickup/Deliver your order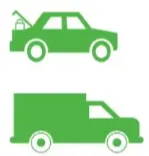 3. COLLECT/RECEIVE YOUR ORDER
Touchless curbside pickup, just open your trunk OR have the products delivered to your home
Sysco@Home lets individuals and families order bulk quantities of groceries, restaurant-quality foods and supplies for delivery or Pickup.
Order top-quality meats, poultry, seafood, produce and much more directly to your door!
Or, schedule a contactless pick-up at your local Sysco location
I am beyond amazed as to what the Sysco@Home Grocery delivery has to offer. The value and the quality of the products are superb. Sysco's commitment to customer service is top notch - from the time of the order, to the delivery. Absolutely Exceptional!
Shannon Humphry
I love that Sysco has an at home option . To be able to buy food in bulk makes it so less trips to the grocery store and you save so much money I wish they had started it sooner . I would have to give you a 5 love Sysco !
Jennifer Healy
We've been buying products from Sysco since Covid started getting bad in my province.
They've always got an amazing selection of fresh and frozen products. The fact that they started to offer delivery makes it that much sweeter ! Some of our favorite products thus far include:
- Thunder crunch chicken burgers ! They're amazing and have a similar taste to Mary Browns !
- The fresh bacon is not only an amazing price but also always great quality and delicious.
We find ourselves buying more and more items each week to try now and these are just a couple of our favorite items.

You service is always impeccable.
Thanks again Sysco for providing our family another safe option to shop for our groceries.
Sonya Graham
I love every thing I have tried. It's like having restaurant quality food at home. The food is always top quality.

I get together with friends or family and buy in bulk. Some things we share among each other, and some things I keep all to myself. I especially like the contactless pickup. I just pull into a spot, call the number and they put it in my trunk. My family favorite is the chicken wings and bacon wrapped scallops, but steaks are also delicious.

I might need to buy a bigger freezer. Lol.
Wendy Kerr
Sysco@home offers a great variety of convenient and delicious foods for every household budget! The food quality is phenomenal and prices often get even better with great promotions! The website is easy to use and pick up process super easy with you deciding the day/time. Their customer service is exceptional and will leave you with a warm smile.
We keep telling everyone about it and they always come back to us excited about their experience too. Our family recommends you give it a try and you will become a repeat customer too. Rating - 5 plus!  
Brady Doyle
Grocery

Delivery

Halifax
Sysco@HOME is the convenient way to order a wide variety of groceries, household products, and cleaning supplies from the comfort of your home. Simply browse our selection of restaurant-quality groceries, add them to your order, click to pay, and schedule a delivery time from your nearby Sysco location. The groceries will be delivered directly to your front door.
Sysco@HOME offers a wide range of restaurant-quality food products including dairy, cut meats, poultry, fresh produce, and freezer and pantry staples. We also offer household products and cleaning supplies. With Sysco@HOME's online grocery delivery, Halifax residents can stock up and elevate their at-home food experience.
Grocery Store Pick-Up Halifax
Sysco@HOME offers high-quality ingredients, groceries and household products for pick-up. Halifax residents can browse through products online, add them to an order, click to pay, and schedule a pick-up time at their nearest Sysco location. The groceries will be loaded into your trunk when you arrive.
For both delivery and pick-up, Sysco@HOME's products are provided by Sysco Canada, the nation's largest foodservice company and a reliable partner to businesses around the world.
---
---